Robust and ideal for any activity
Its use is suited for associations, volunteer organisations, entities and transport specialists that frequently organise group travel. Strong and assuring excellent performance, the twin-arm lift is excellent for medium and large vehicles to enable the wheelchair user to access the vehicle safely.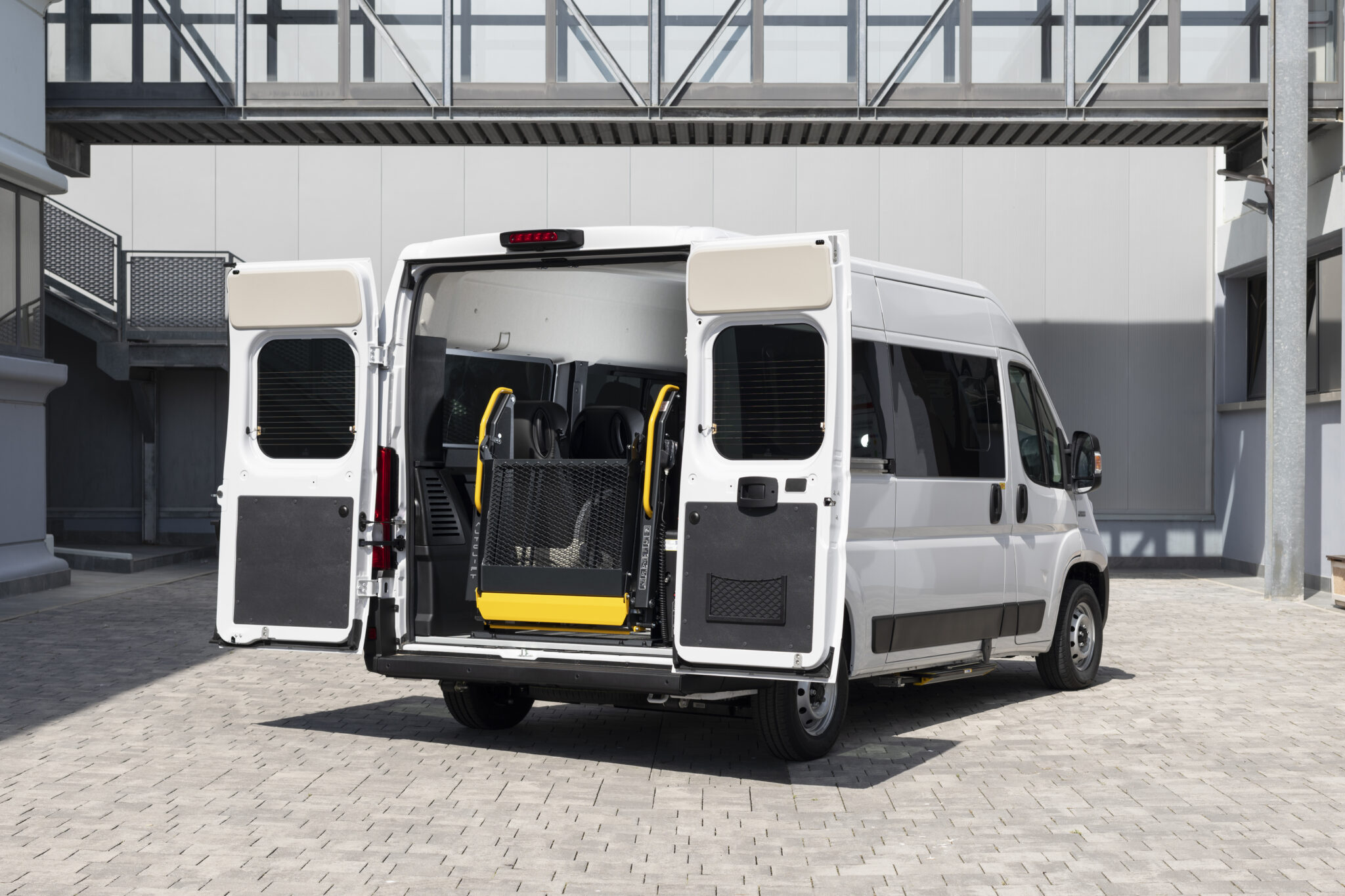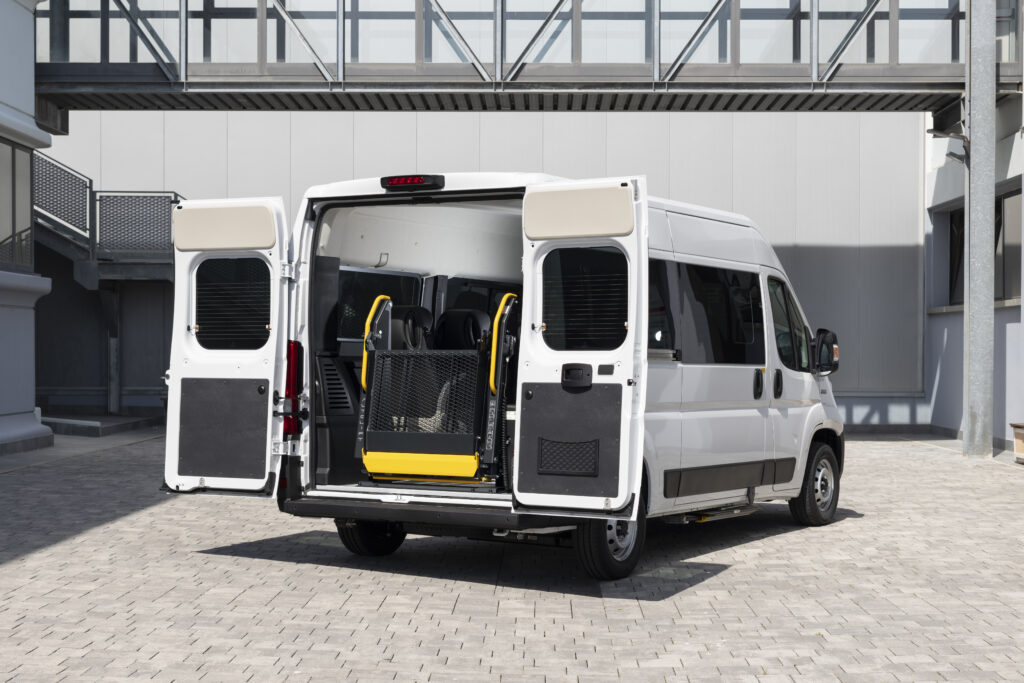 The lift is available in different sizes and can be installed on minivans and minibuses.
Thanks to the panel with two push-buttons, opening and closing of the lift is easy to control.
Even after thousands of usage cycles, the lift delivers great performance, the reason why it is a preferred solution for collective and professional transport.
Choose the best vehicle for your needs